A view is always a selling point and one of the most important criteria for homebuyers. The ability to enjoy this view is the most important factor to consider when buying or remodeling a home. These homes require a sliding door and window system with a minimal profile for maximum view. This system allows for an unobstructed view of the beautiful surroundings.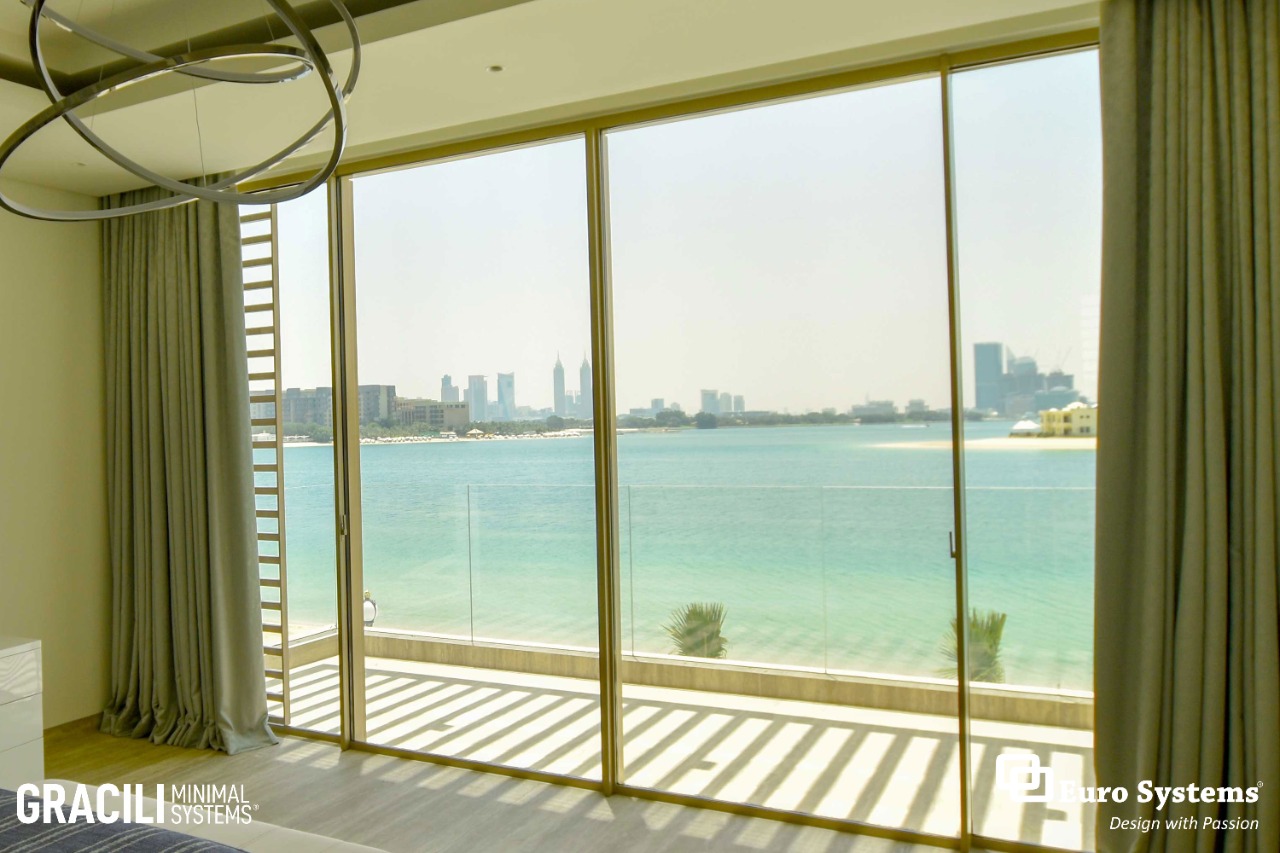 Gracili® minimal sliding doors with panoramic view.
The minimalist sliding door allows natural light in while providing an optimized view. The natural light illuminates the space, making it appear larger and more spacious. Sunlight is also good for your health and creates a positive and welcoming environment in your home.
The large glass sliding doors provide a panoramic view that can serve as the focal point of the home, transforming it into a home with vision. The slim profile not only allows you to enjoy the view through the window from the comfort of your own home but also elevates your home's facade from the outside.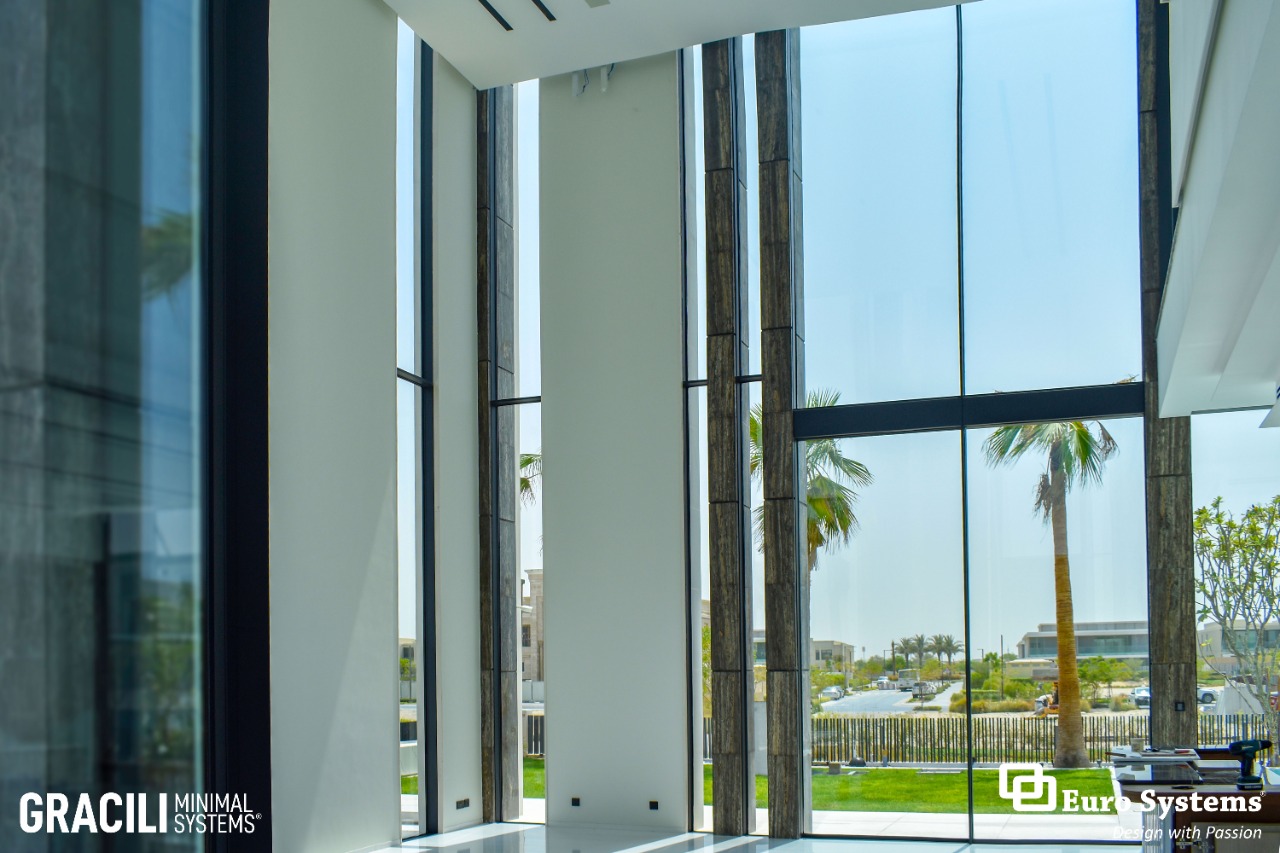 Gracili® minimal facade installed in a residential project.
There are many commercial glazing systems available in the market today. While these systems are ideal for large-scale high-rise buildings and other projects, the mid-profile sections are bulky and draw attention away from the elegance of an elevation facade of a modern home. The thick profiles obstruct the outside view, making the appearance less appealing from the inside. A minimal facade and sliding window is ideal for residential and hospitality projects. On the other hand, the minimal sliding doors enhance the facade elevation while providing a maximum view, making the interiors even more stunning.
Gracili® concealed multi-lock system
Aside from being slim, the Gracili sliding door has a sleek ergonomic handle integrated with a concealed multi-lock system that is simple to lock and unlock. The sliding door is secured by a robust multi-lock system, providing home security. The slim handle glides through the heavy doors with a gentle push. The handle is designed minimally to maintain a slim appearance, making indoor and outdoor living more convenient.
The Gracili minimal system® is designed to incorporate all of the above features and blend seamlessly into the floor, ceiling, and walls. The 25mm leaf profile allows maximum light penetration while providing an excellent view of the outdoors. It is a great way to implement a modern facade elevation to your home in the GCC region.