Euro Systems® is delighted to announce our presence on Design Middle East's Preferred Vendors digital platform launched on August 31st, 2022. A platform for the global industry experts in Architecture and Design. We are thrilled to have this opportunity to connect with our clients and community as a manufacturer, supplier and installer of architectural glazing, doors and windows, interior shading, exterior shading, and acoustic solutions.
Preferred Vendors showcase our products and scope of work in residential and commercial capacity on their digital platform. We are constantly developing new systems, such as Gracili® minimal doors and windows, aluminium pergolas, entrance pivot doors, and specialty shading solutions, to name a few. Stay tuned with our project and product updates on the platform.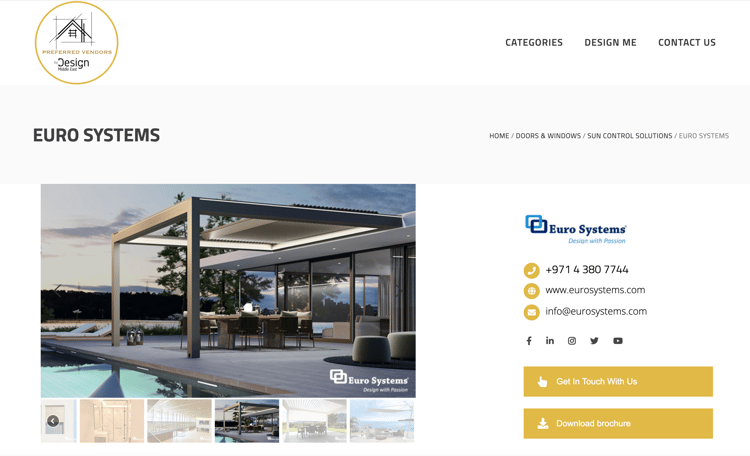 Euro Systems on Preferred Vendors Website
Visit our website to learn more about the company, products, and scope of work. To know more about us, please contact us or download our brochure. We are excited to reach out to more people and build a community through this collaboration.