Multiple projects in line with the latest technologies are being completed by Euro Systems®️ in the UAE, and Qatar. We are the systems provider of choice for the major buildings across the Middle East region.
Explore below some of our latest projects.
UAE
Du Headquarters, Dubai
Du, the world's largest telecommunication company, brings the next level of connectivity to fit the future and needs of its customers. The new Du Headquarters facility in Dubai is designed to be the hub of innovation and technology for the company.
Euro Systems® scope of work at Du Headquarters included bespoke interior shading solutions, such as roller blinds and privacy curtains. The roller blinds installed on all six floors of the building are a combination of our Serena® motorized and Salire® manual blinds system. Custom privacy curtains matching the interior created a personal workspace to enhance productivity.
Click here to view more images from this project.
UAE
Gowling WLG Office, ICD Brookfield Place, Dubai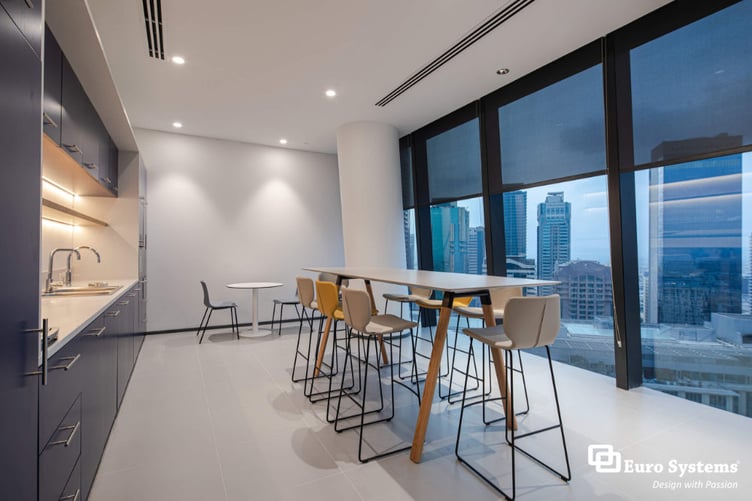 Gowling WLG is a reputable international law firm, with the Dubai office serving as a hub for clients in the UAE, the wider Middle East, and Africa. The firm is recognized in leading legal directories for providing high-quality, partner-led service that is tailored to the needs of their clients' businesses.
The interior shading for the Glowling WLG office was supplied by Euro Systems®. A combination of blackout and sunscreen roller blinds were installed to provide light control options in the office. The sunscreen roller blinds provide light and cooling to enhance the workplace environment.
Click here to view more images from this project.
Qatar
College of Engineering, Doha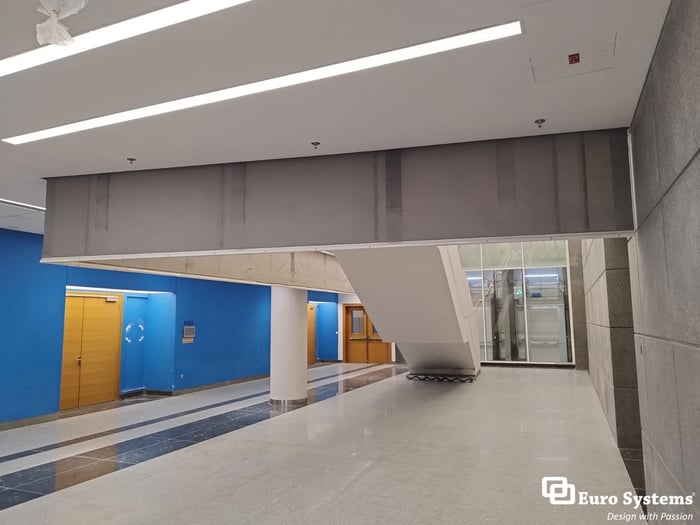 The College of Engineering is well-known in the region for its excellent education, research, and community involvement, as well as the caliber of its socially responsible graduates. The college nurtures research and scholarly pursuits that advance knowledge and contribute to the welfare of the country through its quality programs.
To provide an excellent educational environment for their students, the college provides them with an amazing building equipped with all of the amenities. Euro Systems® is pleased to be a part of this educational facility, providing roller blinds, fire curtains, and stainless steel edging integrated with our advanced systems.
Click here to view more images from this project.