Euro Systems®️ has completed multiple sustainable projects in line with the latest technologies. We are the systems provider of choice for the major buildings across the Middle East region. Our experts have years of experience in working with commercial window blinds for care homes, offices, schools and hospitality buildings in the UAE, Qatar & Kuwait.

Explore below some of our latest projects.
UAE
Amana Healthcare, Abu Dhabi
We are happy to have completed interior works and window coverings in one of the prestigious healthcare facilities in the UAE. Amana Healthcare and Rehabilitation Hospital is situated in Khalifa City, Abu Dhabi. The interior design project of this medical facility was particularly special as it allowed Euro Systems®️ to showcase the superior quality of our interior shades.

The entrance hall and reception were enhanced with impressive mashrabiya that completes the seamless design of our modern vertical blinds. We specifically used innovative flame retardant and antibacterial fabrics coating to manufacture the roller shades and vertical blinds specified for this healthcare project. We also installed our vision blinds systems within the patient room. This all comes together to create a healthy yet relaxing environment for patients and medical staff alike.
Click here to view more images from our project in Amana Healthcare and Rehabilitation Hospital.
UAE
Private Villa at Emirates Hills, Dubai
Natural light pours into this semi-glazed, two-story villa at Emirates Hills in Dubai. A wide entrance door leads to the double-story house. The entryway includes a spacious living room and 2 huge rooms separated by a wide hall that connects to the outdoors through a large, glazed window. In the entrance, we have added our glass handrail to the staircase.

The stunning architecture of this new house also features an outdoor seating area where we installed our Azure aluminum pergola in the patio next to the pool, creating the ultimate place to relax. The aluminum fixed pergola is constructed of powder coated louvers with wood effect finishes. The upper floor was enhanced with frameless glass balustrade to complement the backyard area.
Click here to view more images from this project.
QATAR
Al Mannai Headquarters, Doha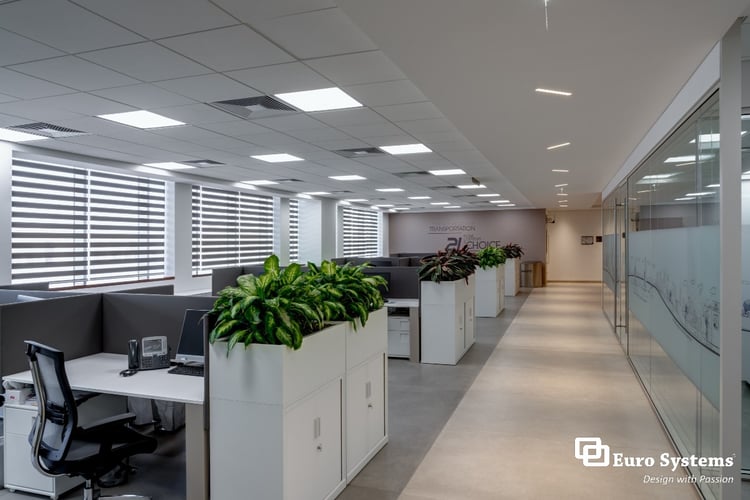 When vision blinds are installed in offices, they provide a stylish addition as well as a contemporary touch to your office while gently filtering daylight. They also provide full privacy and light control. Choosing the right fabrics can make a massive difference to productivity. People perform best in a favorable environment where temperature and light are both controlled. Also called zebra blinds, these shades contribute effectively to maximizing daylight in offices while also minimizing energy consumption.

In this project, Euro Systems®️ has provided window shades to Al Mannai Headquarters in Doha, Qatar. Our scope of work consists of designing and installing vision blinds systems and we have demonstrated our ability to add beautifully designed window treatments to the interiors within the commercial projects.
Click here to view more images from our project in Al Mannai Headquarters.
Kuwait
Kuwait Finance House, Kuwait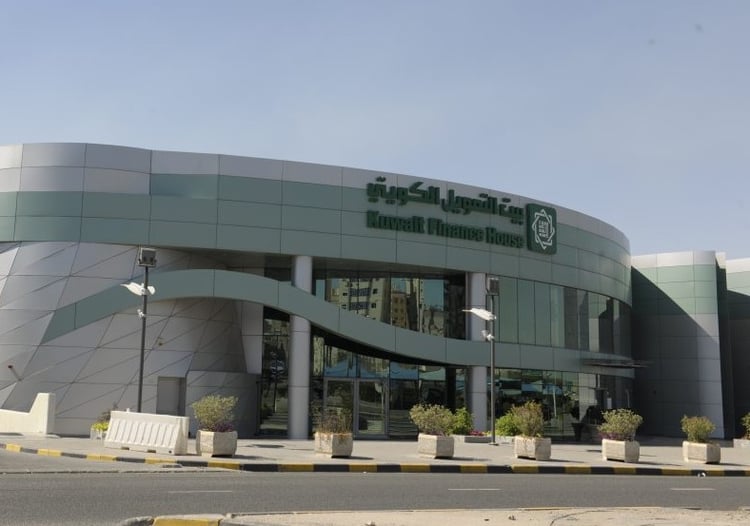 Kuwait Finance House (KFH) is considered a pioneer in the Islamic banking in the Middle East region. Euro Systems®️ was delighted when the KFH has specified the motorized roller blinds from our Serena®️ 100 range for their Data Center project.

We took the best from decades of experience to create modular shades using high-performance fabrics, including our Salire®️ 100 and Serena®️ 100 system. Our motorized blinds ensure smooth and quiet operation and automation can be done with wall switch and remote control.

The key feature of our motorized shade system is its versatility, with components to support motorized and chain-driven mechanisms. Both Salire®️ and Serena®️ roller blinds are perfect for commercial / corporate applications.