Controlling the amount of sunlight during sunny climates helps to reduce solar gain, which may decrease energy bills. During colder months here in UAE, Qatar and Kuwait, when the sun comes from south-facing windows, this creates passive solar heating. In nearly all climates, controlling sunlight will improve natural daylighting.
Engineered shading solutions are mostly defined as sustainable window shading systems, which engage the latest materials and technologies for solar control. This includes light, glare and heat control. The main components of a sustainable shade are related to control systems, hardware and technology. However, without the proper fabric, these engineered solutions are useless.

So, which are the fabrics that effectively control light and solar heat?

Fabrics used for window shades are an excellent point to start with the challenge of achieving solar control in a building. In winter, we raise the shades to allow the sun to warm up the cold areas. During the summer months, cooling up rooms is mainly achieved by controlling solar heat gain.

Building engineers, architects, and interior designers understand and recognize that high-performance fabrics can have a significant impact on sunlight transmittance and solar gain, which helps to achieve thermal comfort and energy performance.

Solar shade fabrics are manufactured with different openness factors, such as 1%, 3%, 5%, and 10%.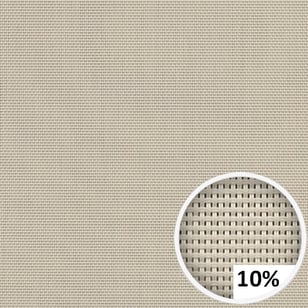 However, the decision is always impacted by the orientation of the windows. Some windows need the least protection.
For example, a 10% openness fabric is enough for northern-facing windows.

Both darker and light-coloured fabrics with a 10% openness factor ensure a higher degree of clarity.
The seamless outdoor view through a shade fabric is correlated with higher openness factors.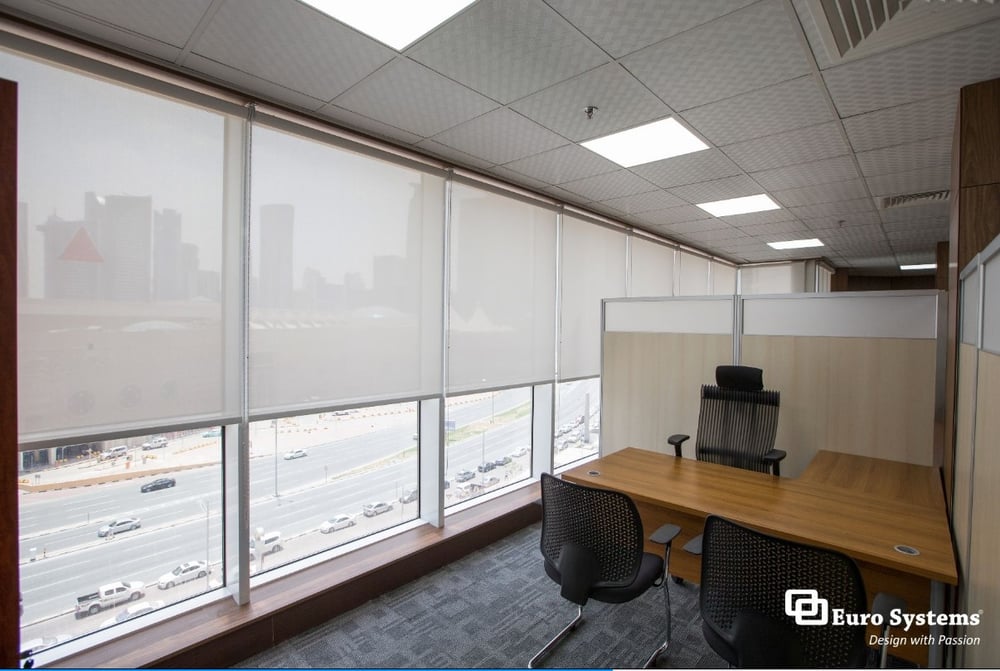 For direct sun exposures, 3% or 5% is required to effectively reduce solar heat gain while allowing natural light to enlighten the space.

A 5% openness means that 95% of the fabric is closed. The smaller the weave's openness, the more solar protection and heat reduction are at their highest. A 3% openness fabric offers that and more.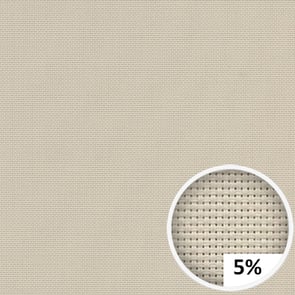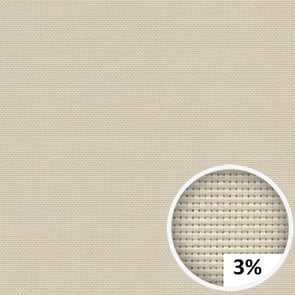 East and west-facing windows that are directly exposed to sun are often matched with solar shade fabrics that have an openness factor of 3 % or less (recommended: 1 %).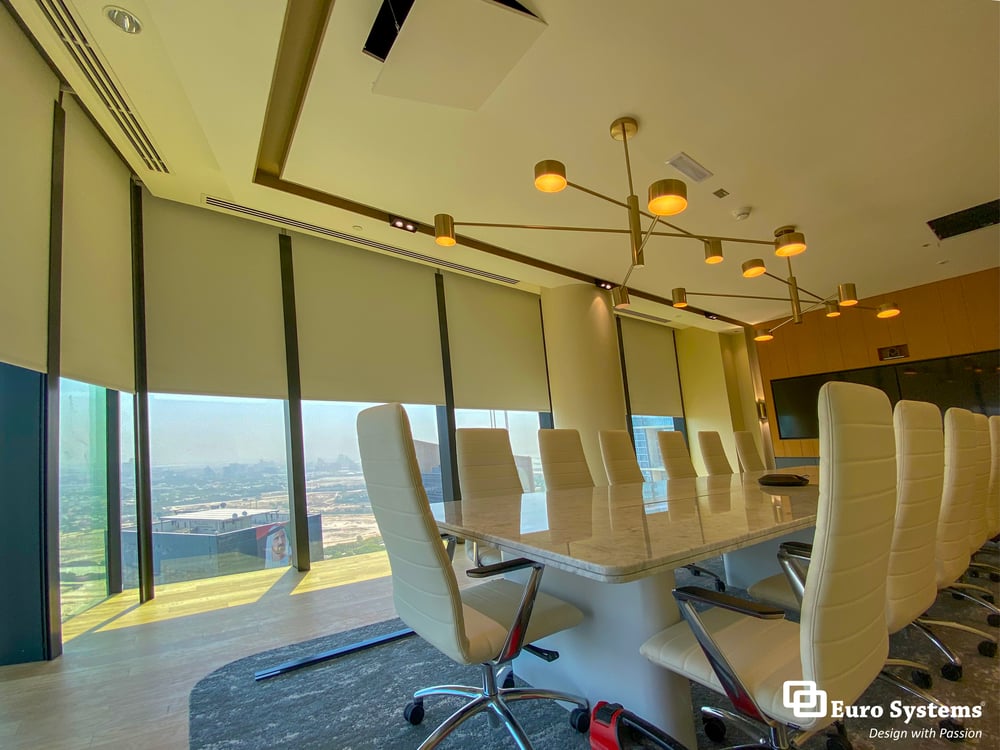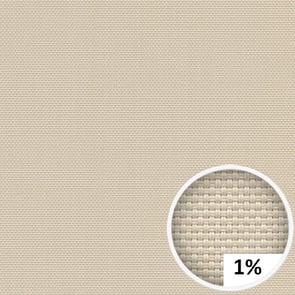 Fabrics that block light and solar heat should meet a variety of requirements, including the openness of the weave, fabric colour, and sun reflection properties.
For example, a 1% openness can provide UV blockage from 95% to 99% with a visible light transmittance from 2% to 9%. The solar reflectance at 1% openness factor in white fabric can also be as high as 50%.
Thus, it ensures excellent glare control and thermal comfort.
Fabric transparency and colour are also essential in solar control. Transparent fabrics with woven appearance and dark colours offer a better view and glare reduction than lighter ones, especially for vertical drop specialty shades. At the same time, metallized fabrics with reflective coating are engineered to provide visual comfort and thermal performance without having to choose a dark colour. Depending on the area's style, both options offer the highest performance in terms of reduced solar gain and glare control.

When choosing the right roller blinds in Qatar, UAE and Kuwait for a building, the fabrics must enhance aesthetics and meet the architect's design intent. Privacy, insulation values, light pollution, and thermal glass spec are other specific requirements set by the architect. Moreover, knowledge of the solar characteristics of fabrics is imperative. Fabrics should feature 3 main characteristics: solar energy absorption, solar reflection and solar energy transference.