Your facade can be as transparent as glass! Wouldn't it be great if you can get a spectacular panoramic view of the city with this clarity? By choosing the Glass Curtains walls you can embrace light and view. The Glass Curtain walls are specially designed to install across multiple floors.
A building's façade is considered to be the most vital aspect from a design point of view, since it sets the tone for the entire building. Curtain wall system is an external covering of a building, mainly used to maintain the building from unusual outdoor elements and to protect the building's interior.
Curtain wall glazing system has become a popular choice for the high rise Commercial and Residential towers, Institutional and Monumental building, Shopping malls and Hotel developments. Curtain wall system is mainly constructed from extruded aluminium profiles, made of lightweight material and most importantly they stand on their own frame.
Whether you select a ceramic glass or reflective glass, Our Curtain wall system come in a broad range of designs and infill panels such as spandrel glass, a grid of aluminium caps, vision glass(double or triple glazed). Flush Glazed curtain walls have a frameless appearance from the external view with minimal silicon joint between glass and glass. Pressure Glazed curtain walls with a projected aluminium frame that holds the glass from the outside. Both options are based purely on architectural choice and concept. To build a modern facade, you can also add various types of finishes like the brick, stone and ceramic.
The Systems:
Stick System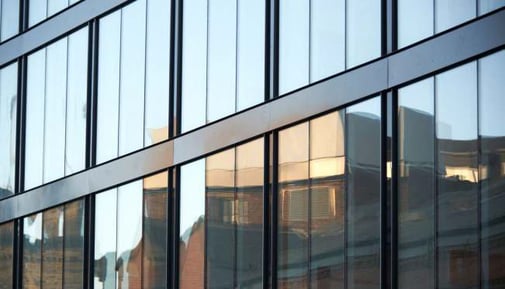 Stick systems are installed on site with the frame sequence followed by glazing and are being placed on scaffolding or cradle facilities where you require more manpower on site than unitized glazing.
Unitized System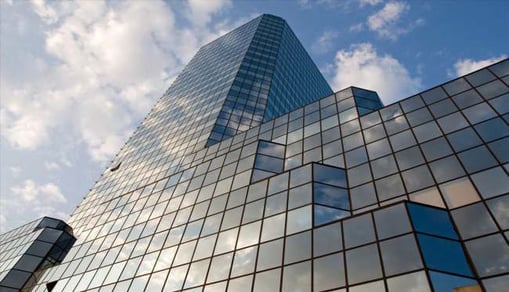 Unitized systems are fully assembled in the factory and installation being done on-site with the help of cranage facilities, benefiting from: high speed installation, reduced field installation costs by maintaining high quality control with very minimum on-site manpower.
Curtain walls are known for its flexibility in design. This type of system is air and water resistant and energy efficient in nature to ensure that the interior has cooling and lighting in the building. Furthermore, it is sustainable and will save your construction costs in the long term. The system's speciality involves high performance in terms of thermal break value, air and water tightness, which can be designed according to project demands.
Let your building stand out with unique architectural design by choosing Curtain wall systems. We at Euro Systems® offer various types of curtain wall systems subject to project requirements as per design criteria. We offer best glazing solutions with European quality standards.
To know more about Curtain wall glazing system, Click here.