Multiple sustainable projects in line with the latest technologies are being completed by Euro Systems®️ in the UAE, Qatar and Kuwait. We are the systems provider of choice for the major buildings across the Middle East region.

Explore below some of our latest projects.
UAE
Tilad office at ICD BrookField, Dubai
Roller blinds are functional, easy to operate and fit every interior style. In our roller shades range, you will find fabrics with a variety of transparency levels. From light filtering to complete blackouts, you can always control the right amount of light coming into your office.
Our Salire® and Serena® systems are not only suitable for light control but are also great for blocking glare and heat. Which is why, Our Serena motorized blinds and Salire® manual roller blinds have been selected to dress the windows at Tilal offices located at ICD BrookField place in Dubai.
Our roller shades are constructed with modern fabrics and are popular choice for those who seeking are an efficient way to add color, style and texture to their workspaces. To this project, we mainly provided screen fabrics with a metalized backing as well as blackout shades to reduce solar heat and protect furniture and computers from potential damage. This will also create a great atmosphere to visitors and employees alike.
Click here to view more images from this project.
UAE
Kempenski Hotel, Palm Jumeirah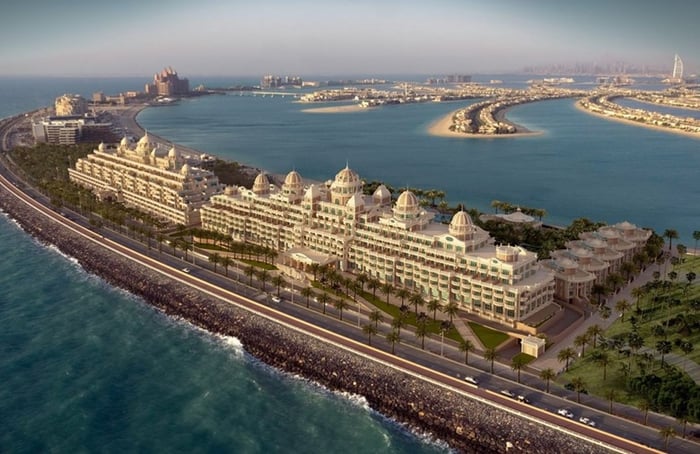 Located in Palm Jumeirah, this palace-style hotel offers luxurious suites overlooking the lagoon or the Arabian Gulf. Inspired by European palaces of Middle Ages, the hotel has been designed with neoclassical concept to match the vision of Dubai as a place where dreams meet innovation, creating unparalleled architecture and luxury.
For this project, Euro Systems® was tasked with designing and installing outdoor solutions, including the supply and installation of external shades to meet the project requirements in terms of shade and solar protection.
Working alongside owners, architects,​ and designers, Euro Systems® develops customized shade solutions for various outdoor spaces in commercial buildings including hospitality projects. Our attention to detail and meticulous selection of materials helped us to gain a global reputation as a leader manufacturer of outdoor shades.
We pride ourselves on always delivering cutting edge designs through our customized retractable awnings. Our cassette awnings system features straight lines and a clear-cut design, which makes them a popular choice for contemporary architects.
This form of lifestyle culture conveys peace to the senses. And then it makes sense to adapt any additional detail to complement the architecture.
Click here to view more images from this project.
Qatar
Khalifa University, Doha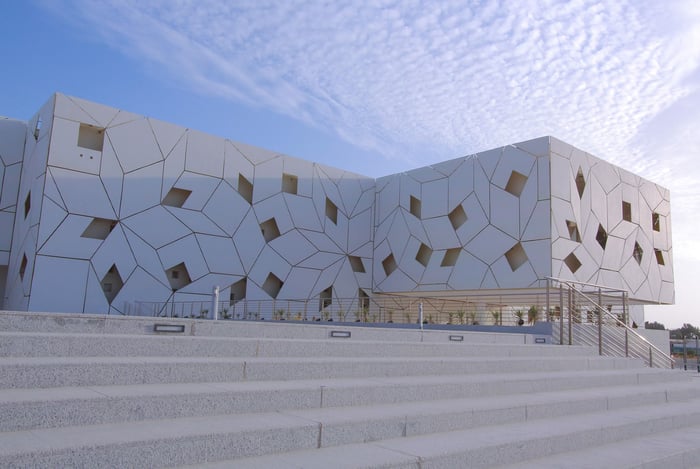 Located within Education City in Doha, the Hamad Bin Khalifa University aims to provide unmatched opportunities where research and innovation are integral to teaching and learning. The educational institute is committed to actively promote the Qatar National Vision 2030 by developing human capacity through rich academic experiences. This multifunctional university will also provide a variety of services including health care, student counseling and housing services, as well as recreational spaces.
The interior fit out of Khalifa University reflects the university goals among which to promote ecosystems by using environmentally friendly elements. In this project, Euro Systems contributed to the interior finishes of the conference rooms and boardrooms by supplying and installing the state-of-the-art acoustical ceiling from BASWA, a leading manufacturer of acoustic solutions. The space will ensure tranquility and healthy environment for faculty members, staff, and the community, serving as a place to enhance the university life.
Click here to view more images from this project.