Euro Systems®️ aims to deliver sustainable projects that are in line with the latest technologies and innovation. We are the systems provider of choice for the major commercial and residential buildings in the UAE, Qatar & Kuwait.
In 2020 going into 2021, we have completed various installations of solar shades including, hospital curtains, roller blinds and outdoor shades systems. See below some of our latest projects.
UAE
International School of Choueifat, RAK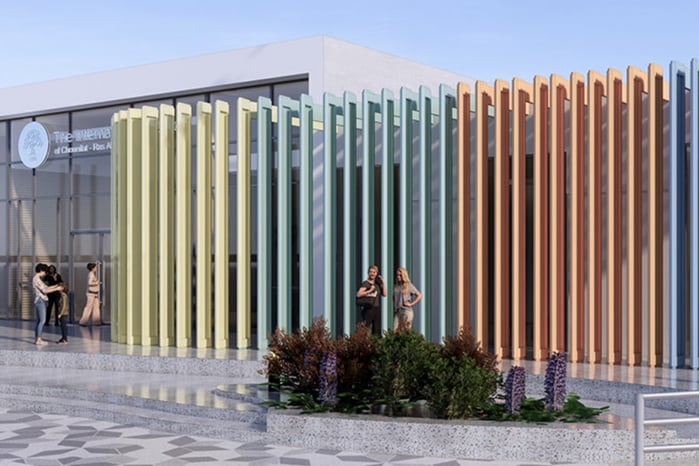 High-performance blinds create thermal comfort and allow students to enjoy additional daylight when installed in classrooms. Moreover, these shades minimize the need for air conditioning, which helps to reduce energy consumption. Roller blinds from Euro Systems®️ contribute significantly to controlling light and heat. They can be manual or electrically operated and are extremely effective in blocking glare thanks to the use of highly reflective fabrics.

We have recently installed manual roller blinds from our Salire®️ range in the International School of Choueifat in Ras Al Khaimah, UAE. In the early design stages, we focused on the designing and specifying energy-efficient blinds that will provide efficient sun shading as well as fitting in with the overall aesthetic of the interiors. We were tasked to supply and install screen roller shades to achieve both thermal and visual comfort.
QATAR
Msheireb Downtown, Doha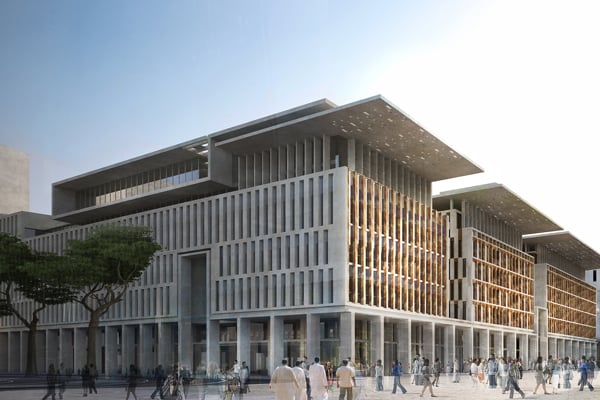 The main goal of the Msheireb project is to revitalize Doha's downtown and build an activity hub for people who aims to return to this place whether for living, working, or shopping. The urban space is designed in a way that draws on modern techniques and advanced materials that deal with the special climate in Doha, especially in those areas where people can enjoy the perimeter restaurants and cafes.
We are glad for being part of this project as a major supplier of commercial blinds and outdoor shades with our state-of-the-art retractable awnings that not only give a sophisticated look to the outdoor spaces but also protect users from solar heat and UV rays. Thanks to our retractable awnings and external shades, natural light is filtered to reduce solar transmission and to allow significant cooling. Euro Systems® is a leading manufacturer of custom tensioned membrane structures and outdoor shades. We can customize practical and durable shades based on the needs of our client after site inspection.
Qatar
Westbay Medical, Qatar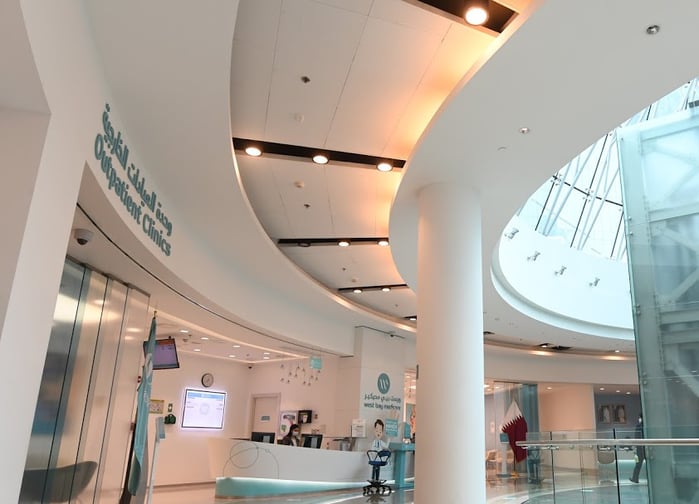 Located at The Gate Mall in Doha, Qatar, Westbay Medical is a highly regarded regional medical center. The medical center aims to become a provider of comprehensive healthcare services envisioned an entire world-class medical campus to be built. The interiors are being designed to create a cozy environment and provide safety and security for patients and healthcare staff alike.

Euro Systems® was contracted to assist with the interior shades and privacy curtains for the new facility. During the process, the Euro Systems team focused on creating an environment that provides compassionate care and make visitors and patients as well as the clinical and administrative staff feel comfortable. Our scope of works for West Bay Medical Center at The Gate Mall includes privacy curtains and cubicle curtains as well as window blinds.