Multiple projects in line with the latest technologies are being completed by Euro Systems®️ in the UAE, and Qatar. We are the systems provider of choice for the major buildings across the Middle East region.
Explore below some of our latest projects.
UAE
Private Villa, Palm Jumeirah, Dubai
This modern luxury mansion located on billionaires row in palm Jumeirah is one of Euro Systems® prestigious projects. It was toured by renowned Real Estate Enthusiast and YouTuber Enes Yilmazer. The huge mansion is equipped with our motorized Gracili® Minimal sliding windows and façade creating a seamless indoor and outdoor flow throughout the property while maximizing the view of the Palm.
The installation of skylights has allowed more natural light into the villa. Aside from the aluminum and glass work, the project includes a variety of scopes such as motorized curtains/blinds, shower enclosures, and pergolas, to name a few.
Click here to view the video from this project.
UAE
Private Villa, Meydan, Dubai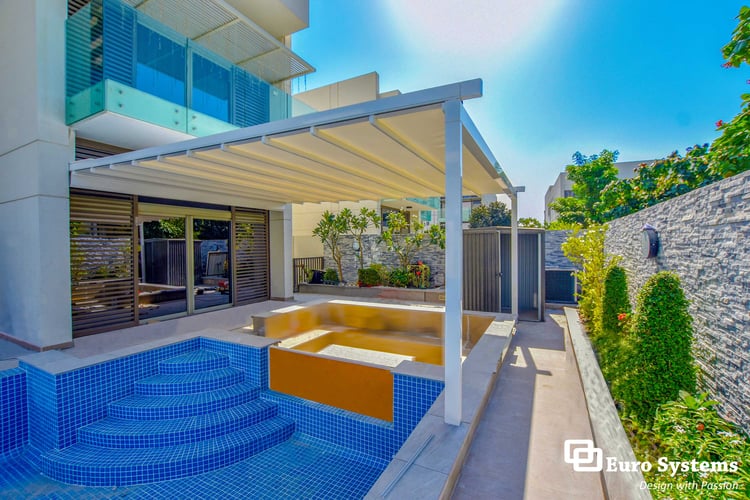 Euro Systems® offers a variety of outdoor shading solutions based on the needs of the client. Each private villa is different in size and layout. Pergolas are a popular outdoor shading solution. It has profile options and can retract to allow you to customize the amount of shade needed.
Our project at a private villa in the Meydan area is an excellent example of outdoor shading that has been customized to shade the desired area. Our Opus retractable fabric pergola was installed in the pool area on the villa's back side. When necessary, it can retract to allow sunlight in. It provides shade from the sun, making it usable all year and allowing you to fully enjoy the pool.
Click here to view more images from this project.
Qatar
Compass International School, Qatar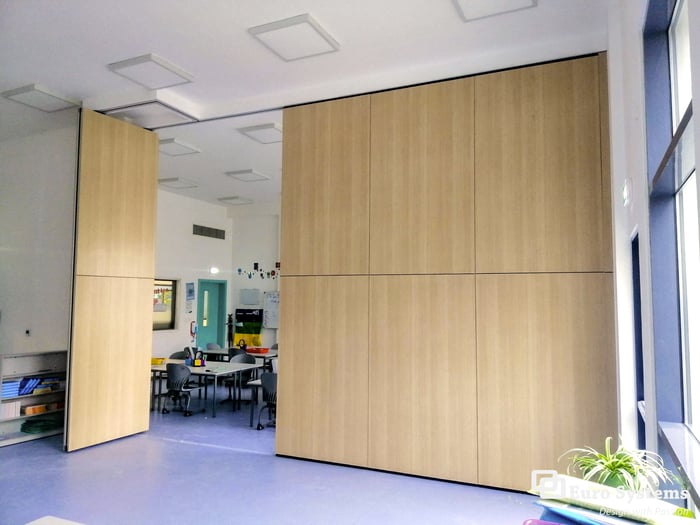 Compass International School educates students from 80 different nationalities and provides them with global opportunities. It has built inspiring educational facilities that are tailored to each child's specific needs.
Euro Systems® is proud to be a part of this educational facility, providing movable partitions that help divide or open up classroom space. The movable partitions give educators flexibility and options for utilizing the rooms as needed. The partitions work smoothly and are simple to use.
Click here to view more images from this project