Multiple projects in line with the latest technologies are being completed by Euro Systems®️ in the UAE, and Qatar. We are the systems provider of choice for the major buildings across the Middle East region.
Explore below some of our latest projects.
UAE
Hilton, Palm Jumeirah, Dubai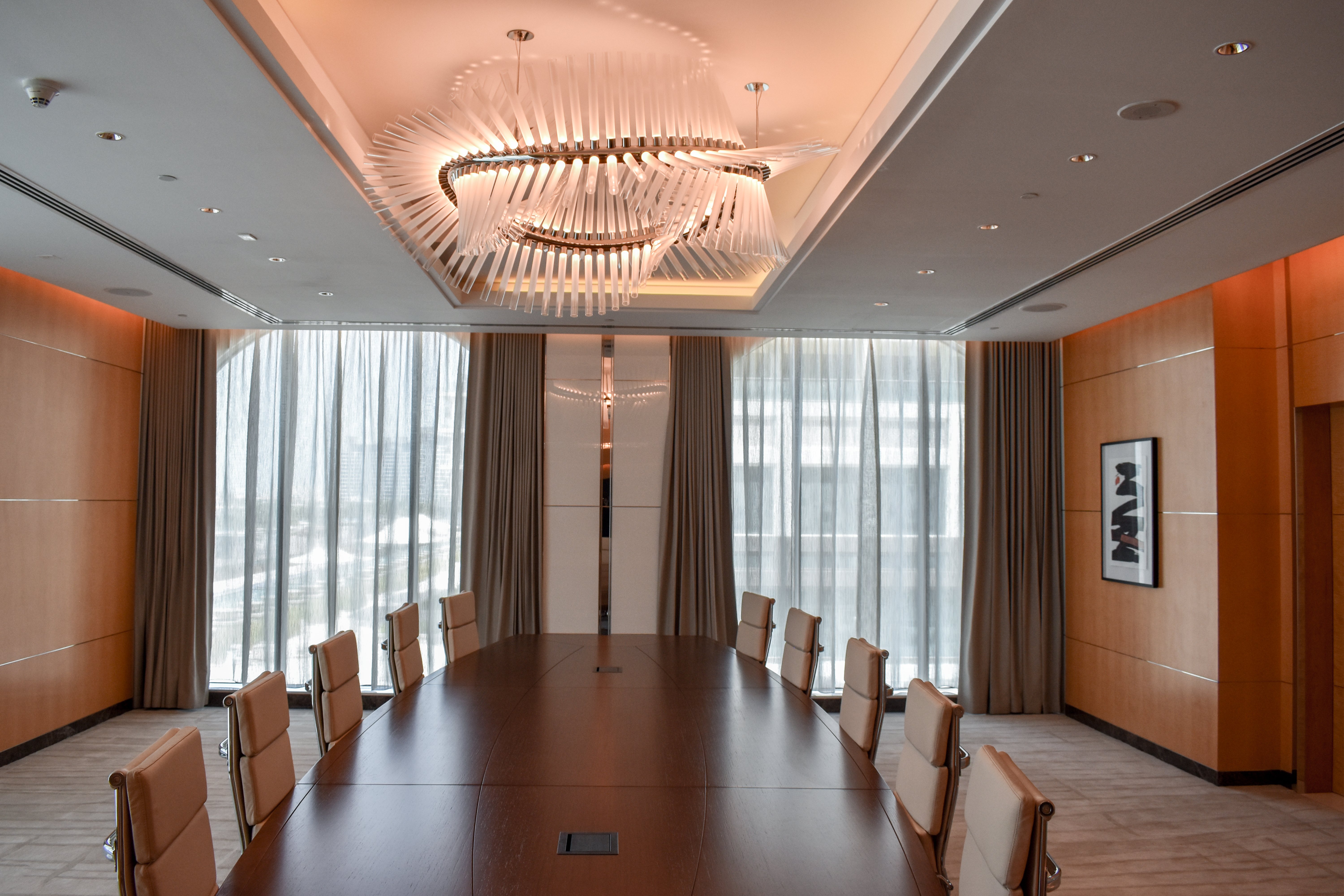 Hilton, Dubai Palm Jumeirah is located on Palm West Beach with breathtaking views of the Arabian Gulf and glittering Dubai Marina skyline. The recently opened hotel has access to a private luxury beach with a wide selection of food and drink venues on-site.
Euro Systems® scope of work includes luxurious and functional curtains and roller blinds for shading that complement the hotel's interiors. The curtains and roller blinds installed in the common areas like the meeting room, lounge, and gym are an essential part of enhancing the experience for the guests. The combination of sheer and blackout curtains allows one to control the amount of light in these rooms. The roller blinds keep the sun out of the gym if needed, making it a more pleasant experience for visitors.
Click here to view the video from this project.
UAE
Private Villa, Palm Jumeirah, Dubai
Euro Systems® scope enhances the modern architectural interiors of one of the most beautiful private properties in Palm Jumeirah. The installed Skylight shading system allows sunlight into the room, making it appear larger and brighter. The skylight is equipped with our Serena® motorized system for easy control of sunlight into the room.
Gracili® Minimal System offers a panoramic view of the outdoors from the comfort of the home. The system's profile incorporates the minimal aesthetics of contemporary architecture. It is a perfect blend of high-end quality and functionality for modern interior design.
Click here to view more images from this project.
Qatar
Le Royal Méridien, Lusail, Qatar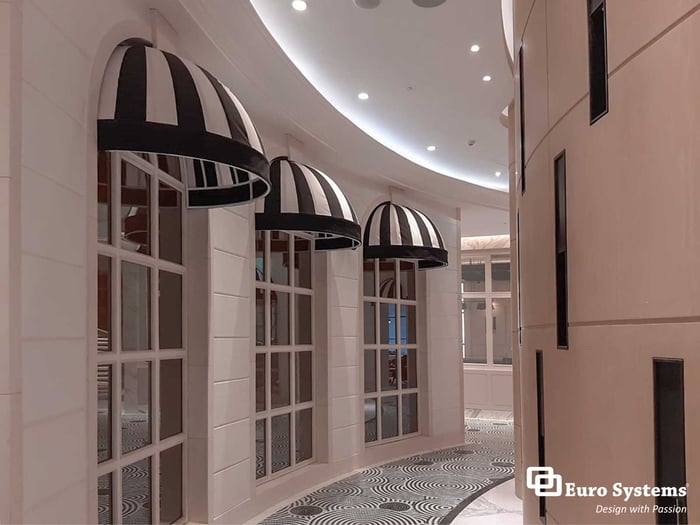 Le Royal Méridien Doha's architecture and distinguished design are reflective of the glamorous travel era, and it is seamlessly connected and inspired by the Parisian-style décor. It is a 5-star hotel that provides world-class service for its guests.
The scope of work executed by Euro Systems® at this grand and luxurious hotel complements the Parisian-inspired interiors. The hotel's walkways are enhanced by our black and white striped custom canopies with high-end finishing. The classic and contemporary blend of canopy design suits the interiors perfectly.
Click here to view more images from this project.