The climate in the UAE, Qatar or Kuwait features hot summers and cool winters. Most days are sunny and pleasant except for the middle of the summer season. The temperature is exceptionally high, causing sweltering afternoon heat. Due to excessive heat, your car can get easily damaged since it is exposed to extreme temperatures. Parking your car on the roadside, directly under the sunlight, can lead to significant damage.
There are several benefits of using the car parking shade. These are discussed below.
Protecting cars against inclement weather
Too much sunlight can adversely affect the vehicle's paint, just like the skin of your body gets damaged when exposed to sun rays. The colour of the car can turn dull and fade from excessive exposure to UV rays. The grit, bird droppings, and dead bugs can also destroy your car's paint.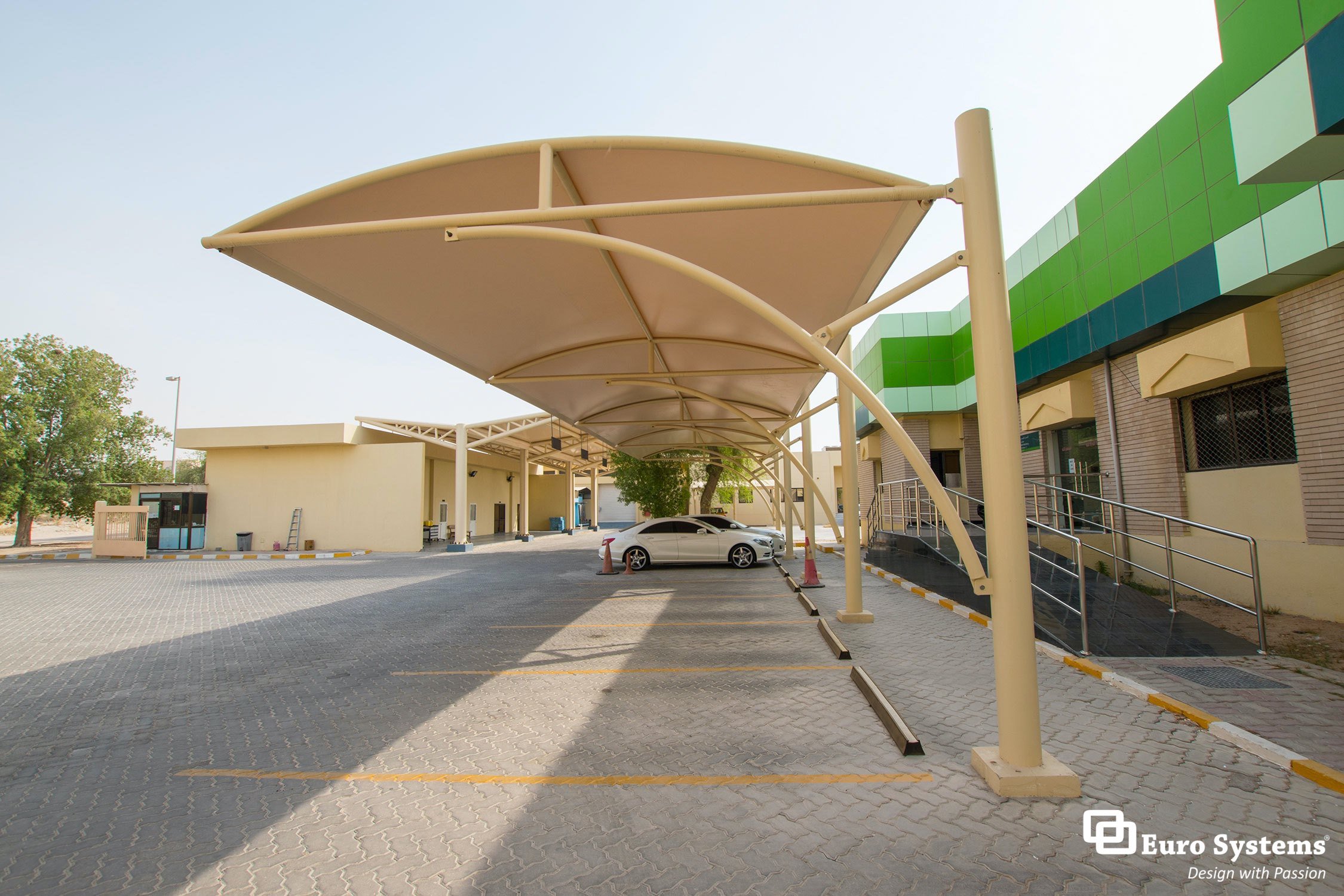 When properly shaded, the parking areas can protect against solar radiation, rain, storm, wind and dust. A car shade also protects the interior plastic components from getting damaged.
Energy Saving
When you opt for a car park tension membrane structure, you are sure that when your clients return to their vehicle parked in a sheltered facility, the temperature inside their car is considerably cooler than if it had been exposed, which leads to reducing energy consumption. This will provide you with an opportunity to expand your client's experience past the facilities provided.
Great Alternative to Garage
Having a home garage to keep your parked car cool can be a great solution to protect your vehicle. But are you always able to park your car in your garage? Or do you already have a garage at your home?You may also have many cars, but you cannot park them all in a single garage. Herein lies the importance of car park shades.
A sneak peek of car park shade types
.
Pyramid Car Parking Shades:
Suppose you are looking for an attractive and well-designed car parking shade that can offer maximum protection. In that case, Pyramid car park shades are a perfect choice. These types of shades are well structured and bring more safety to cars. Available as arched or top support structure.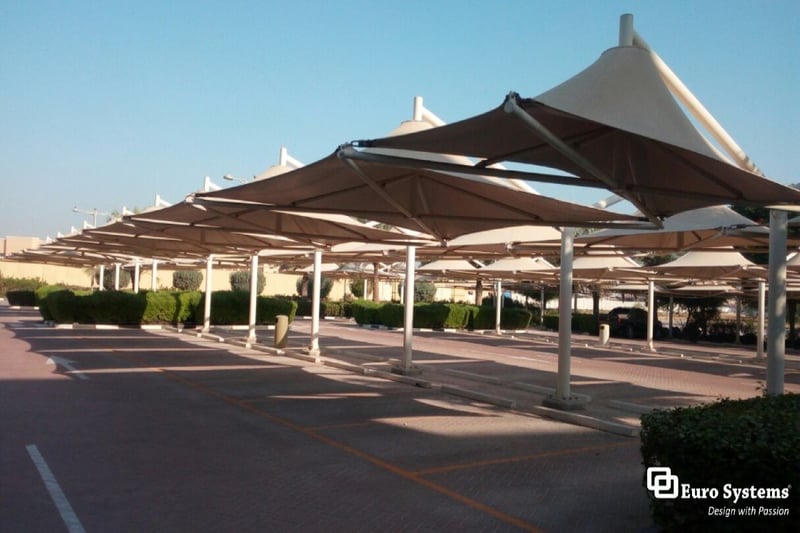 Pyramid car park shades can be used in a variety of areas of applications. They provide 100% protection to your car whilst keeping the interior temperature cooler than usual, maintaining the shine of your car for a long time. Premium quality fabrics like PVC Fabrics and HDPE Fabrics are the most suitable for designing and manufacturing the perfect car parking shade.

In large car parking areas, carport structures combined with solar panels help produce energy while providing car's shade. This will contribute to the optimal utilization of natural resources in a place with plenty of sunlight. Most car park shades that can bear solar panels require a surface or a robust roof built with heavy-duty knitted shade cloth such as HDPE fabrics.
Top Support Car Parking Shades/ Cantilever
Cars are exposed to excessive heat during the hot summers in the middle east region, but heat is not the only thing you should be concerned about. Drivers can face real issues, including dust, hail, and faded interiors, unless they have a reliable car parking shade. The cantilever car parking shades can effectively protect your vehicle from harmful sun rays and dust and help maintain a comfortable temperature inside your car, so you avoid the overheat every time you get behind the wheel.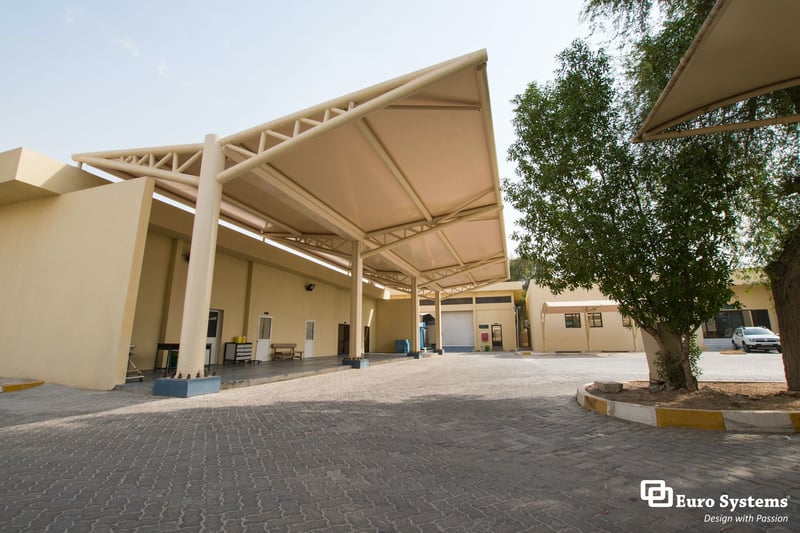 Our cantilever carports offer many advantages in commercial areas, such as attracting people looking for a shady spot for their car. Furthermore, our freestanding cantilever carports provide maximum protection from the sun, dust, wind and rain.
Cantilever parking shades are a popular choice for architects and designers worldwide due to their durable and robust structure. Cantilever shade can be installed for a single car or in a large parking area to shade many vehicles.
Single bay tension cantilever is a contemporary carport's design that is the most used structural system in the car parking shades. In addition, it can be used for all occasions where parking is required.
Arch Cantilever Shades
This type of car park shade is ideal for modern residential and commercial buildings which require minimal physical obstruction. The arch cantilever parking shade will blend in with any architectural structure and building while providing maximum shade for your parking lots. The usage of high-quality fabrics and steel structure makes the arch shades extraordinarily durable and effective.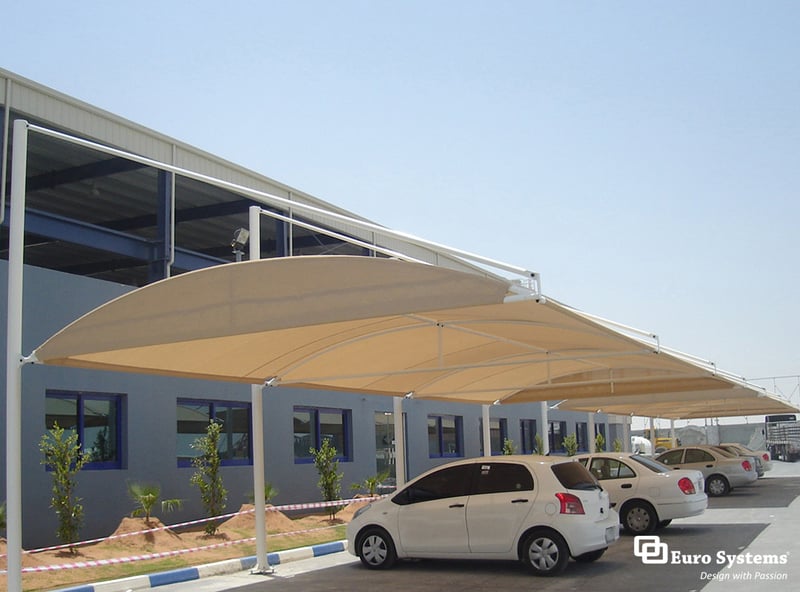 Whether to maintain your car's glossy appearance, protect the windscreen from cracking, or reduce heat in the car, the arch design carport can be a great alternative to the traditional cantilever car parking shade.
Solar Carport Shades
Installing solar panels above a car park's surface is becoming increasingly popular. The area above a car park is an otherwise unexploited space that can be utilized to generate renewable energy. There are thousands of parking facilities in the region that can be used for this purpose. Solar panels above a carport can enhance the car-parking experience and the environmental performance of the asset.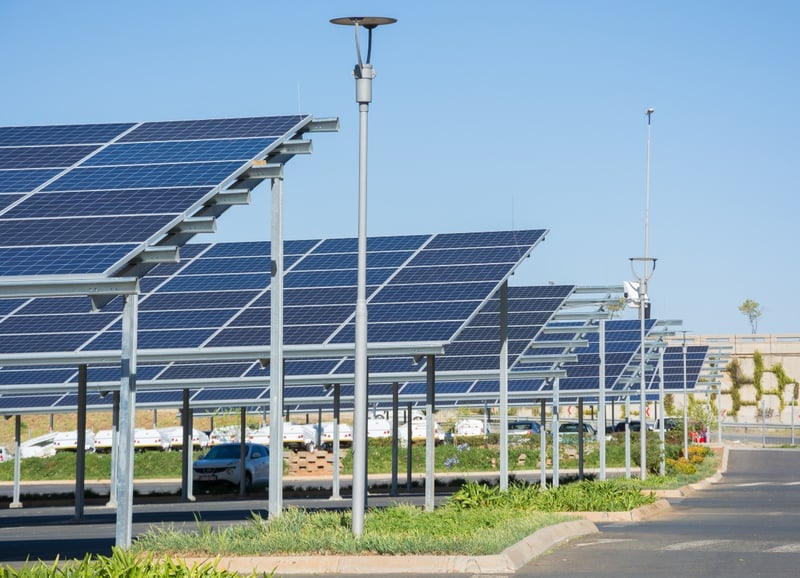 Car Parking Sail Shades
Car park sail shades allow maximum sun protection and air circulation, making the shaded area cooler. Sail shades for car parking are perfect in both sun and rain environments. They help maintain your vehicle's glossy appearance by blocking the harmful sun rays, dust and rain.